Starting Monday, May 9th, parking area 26 located next to the University Health Center on main campus will be closed for renovations. 
"The area 26 renovation is our first of five major parking construction projects we'll be completing this summer," said Sherri Kaspar, executive director of ParkUToledo. 
"We're essentially rebuilding the parking area from the ground up. The renovation includes fixing the storm water and drainage lines to get the surface lot to industry standards."
Services in the University Health Center will remain open during construction.
Patients are asked to enter the parking lot at the South entrance, parking will be located on the south side of the building (see image below).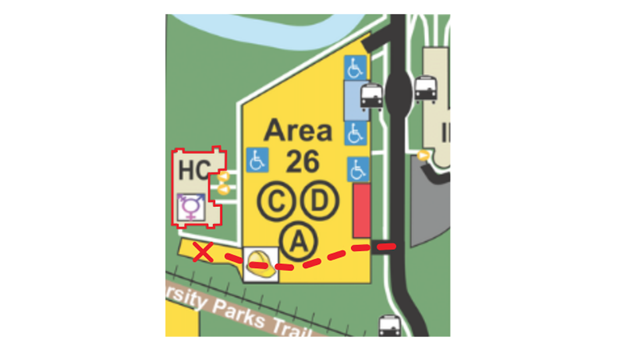 All parties who typically park in area 26 are encouraged to park in area 25 through the duration of the construction project.
"We appreciate the understanding of all employees and patients affected as we continue to improve the parking infrastructure on campus," Kaspar added.
The area 26 renovation is set to be completed prior to the start of the fall semester.